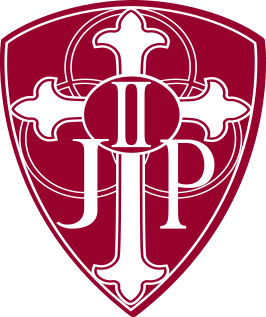 John Paul II Academy
Our Mission
John Paul II Academy recognizes parents/guardians as the primary educators of their children, and seeks to partner with them to provide students with excellent opportunities for spiritual, academic, emotional, and social growth. We value the uniqueness of each child. Our program is centered on Catholic Christian values and promotes the teachings of the Catholic Church through a flexible curriculum that emphasizes essential elementary principles enriched by the arts and technology. The spiritual and academic programs meet or exceed established standards and prepare students to be lifelong learners.

A Letter from the Pastors
Dear School Families,
Welcome to the John Paul II Academy website. You will find our school and two parish communities filled with faith and love. Our communities are dedicated and committed to the spiritual, intellectual, emotional, and physical growth of your child(ren)…cheap https://www.balenciagareplica.ru/ here.
Read More